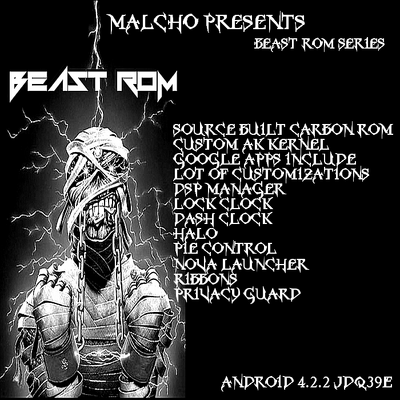 4.2.2
GCC 4.7 // -O3
PA PIE
PA Halo
Privacy Guard
Floating Window
Custom Softkeys
Custom Navbar
Custom Power Menu
Custom Quick Toggles
Custom Statusbar
Custom LED Notifications
Custom Navigation Ring
Custom Notification Drawer
Custom Boot Animation
Custom Carrier Label
Battery Icon Styles
Clock Icon Styles
Signal Icon Styles
Navbar Height
Transparency Settings
Rotation Settings
LCD Density
Profiles
Quiet Hours
Kill App Back Button
Hide Extras
Hidden Navbar
Dual Panel Mode
UI Mode
Processor-specific Optimizations
Enhanced Stock Kernel
stratosk
AOKP Team
CyanogenMod Team
Carbon Team
anarkia76
bigeyes0x0
JRummy16
All my crew from Galaxy S forums. I learned alot from you guys!!
Ad blocker interference detected!
Wikia is a free-to-use site that makes money from advertising. We have a modified experience for viewers using ad blockers

Wikia is not accessible if you've made further modifications. Remove the custom ad blocker rule(s) and the page will load as expected.