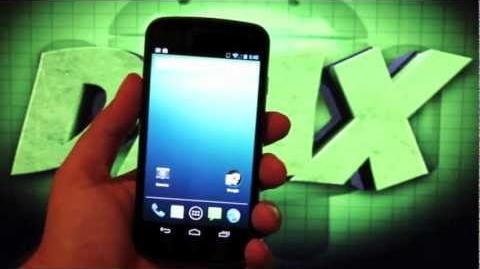 This ROM is AOSP. The only files that were changed or added were to make things nicely functional. Thanks to everyone for the kind words, technical help, suggestions, and for using the ROM!
4.2.2
Deodexed
Superuser
Expanded Desktop
Custom Quick Toggles
Enhanced Power Menu
T9 Dialer
Clear all Apps
Lean & Fast
Thanks to jroid, alewis2k12, v3rk, and blame2 for the banner and to mcavoya for keeping me up to date.
Ad blocker interference detected!
Wikia is a free-to-use site that makes money from advertising. We have a modified experience for viewers using ad blockers

Wikia is not accessible if you've made further modifications. Remove the custom ad blocker rule(s) and the page will load as expected.