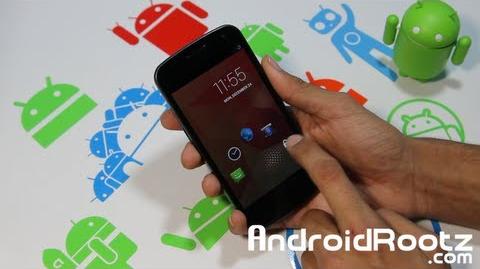 4.2.2
GCC 4.8.1
Rotation Settings
Custom Quick Toggles
Custom Navbar
Custom Power Menu
Custom Statusbar
Custom Lockscreen
Custom LED Notifications
Custom Boot Animation
UI Mode
Dual Panel Mode
DSP Manager
Navbar Height
CM PIE
Lockscreen Security
Theme Chooser
Cursor Control w/ Volume Keys
Quick Message & Reply & Emoji
Templates Functionality
Split SMS Functionality
T9 Dialer
Lockscreen Widget Limit: 9
Advanced Browser Settings
Battery Icon Styles
Clock Icon Styles
Statusbar Brightness Control
Expanded Desktop
CM Calculator App
Silent Mode
Quiet Hours
Low Audio Fix
Kill App Back Button
Purity Wallpapers
Hide IME Switcher Feature
Advanced Phone Settings
Navbar Quick Launch
Purified Kernel
Highly Optimized
DONATIONS
Edit
Special Thanks to:
Rui Santos, Guy Rolls (2x), Anand Samuel, Dario Mastilovic (2x), Jim Mcdonald, Ferenc-Daniel Nadj, Vincenzo Cimino, Marcel Pavlik, Steffen Alm, Pietro Carli, Pierre van der Ven, Aleksandr Bereza, Синявский Глеб, Mike Kalemis, Marco Antonelli (X2), Dirk Schildhauer, Marcel Pavlik, Uroš Babić, Damien Albertini, Alex Guerrieri. - Thanks guys!!
Iaio72, Ciprianruse88, eng.stk, Steve Ruel, Thegtfusion, lippol94, Damien Albertini, Assad Jawaid.
Mikey for his ftp server
Daniele Pavan for his awesome Bootanimation // Logo
Ciprianruse88 for his amazing wallpapers.
CyanogenMOD, UnicornButter Project, Linaro Team, Codefirex, Loosethisskin, sbradymobile, Peter Alfonso, Pbeeler, Rascarlo, Android Open Source Project, Team EOS, Vanir Team, ParanoidAndroid Team, AOKP.
Ad blocker interference detected!
Wikia is a free-to-use site that makes money from advertising. We have a modified experience for viewers using ad blockers

Wikia is not accessible if you've made further modifications. Remove the custom ad blocker rule(s) and the page will load as expected.