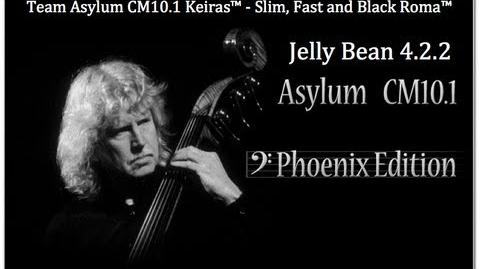 INTERLUDE
Edit
Asylum CM ROM started its life on Samsung Galaxy Note a good while ago. Now it has matured to a CM10.1 Mako edition. This ROM is small, fast, battery friendly, blacked-out and smooth. This Asylum edition has only 133Mb - it's 42Mbs lighter than the official CM10.1.
TEAM ASYLUM
Edit
SPECIAL THANKS
Edit
Ad blocker interference detected!
Wikia is a free-to-use site that makes money from advertising. We have a modified experience for viewers using ad blockers

Wikia is not accessible if you've made further modifications. Remove the custom ad blocker rule(s) and the page will load as expected.